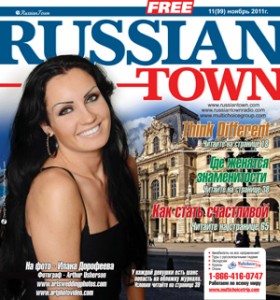 If your advertising agency has a client who needs to attract the attention of the Russian-speaking community in Atlanta and Georgia, you have come to the right place!!
Russian media in Georgia is a must and Russian Town Magazine offers all that a business could possibly want. If you use our ad producing service and provide us with clear directions, you will receive a well-written written advertising message, via the best Russian media in Atlanta.
If you already have an ad, but need to use our translation services, our team of interpreters will be glad to help you. We can adapt your ad for Russian-speaking individuals without altering its meaning. Since our designers, ad creators, copywriters, and interpreters are familiar with the specifics of Russian culture and mindset, we can help you achieve success in reaching potential customers. Our Russian newspaper and magazine in Atlanta and Georgia make it easier for businesses to contact consumers through Russian advertising in Atlanta.
Ask us about the superior commission system we have developed for marketing and ad agencies that place their ads with us.